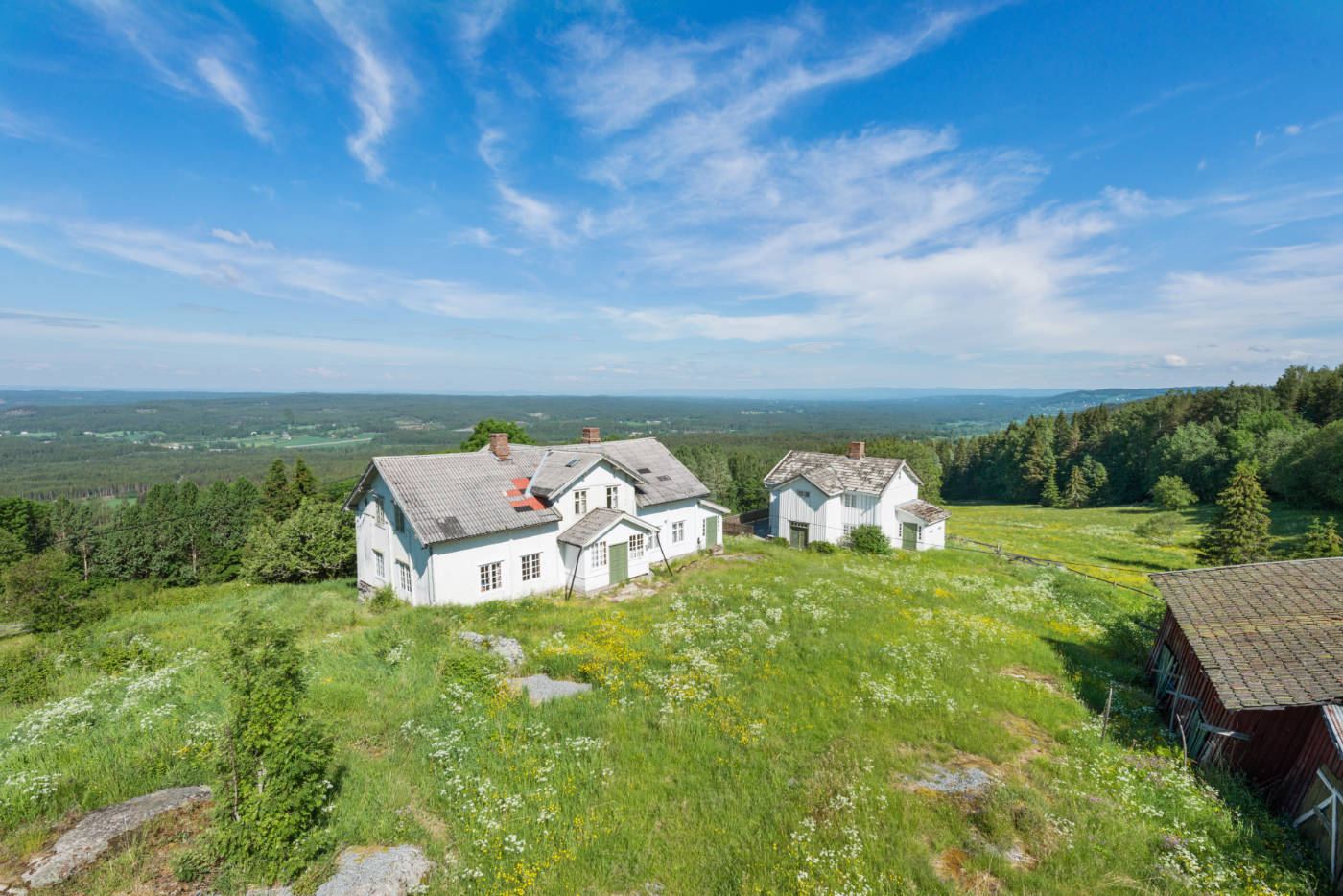 OPSAL GARD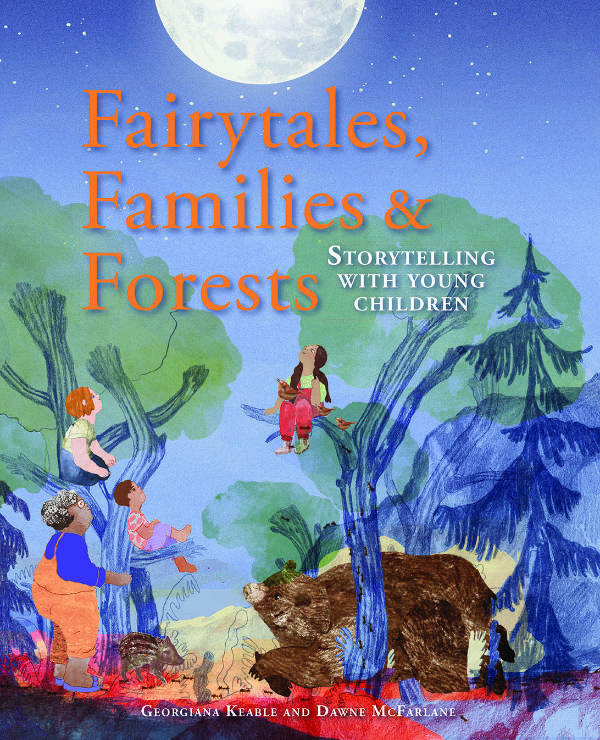 Georgiana's nye bok
Fairytales, Families and Forests
er nå tilgjengelig fra forlaget Hawthorn Press.
Du som vil fortelle for småbarn, har kanskje oppdaget at du allerede er en forteller. At barna dine stirrer på deg med undring i blikket. Men det er ikke deg de ser på. De ser gjennom deg til en verden av magi og høye fjell som forbinder dem med naturen.

Boken er stappfull med spennende historier, sangleker og vers for barn
fra 0 til 7 år
This superb resource and inspiration will empower parents, teachers and storytellers. Renata Allen, The Story Museum, Oxford
… opens the gates of wonder in ways that everyone can understand and share across the generations. Donald Smith, Director, Scottish International Storytelling Festival
What a magical and enriching book, filled with wisdom, knowledge and love. Danyah Miller, storyteller.
Boken kan bestilles hos Hawthorn Press
Denne fine gjengen med frivillige har oppdaget at det ligger mange ski på Stabburet. Alle kommer fra land uten snø, men de er modige og har det gøy!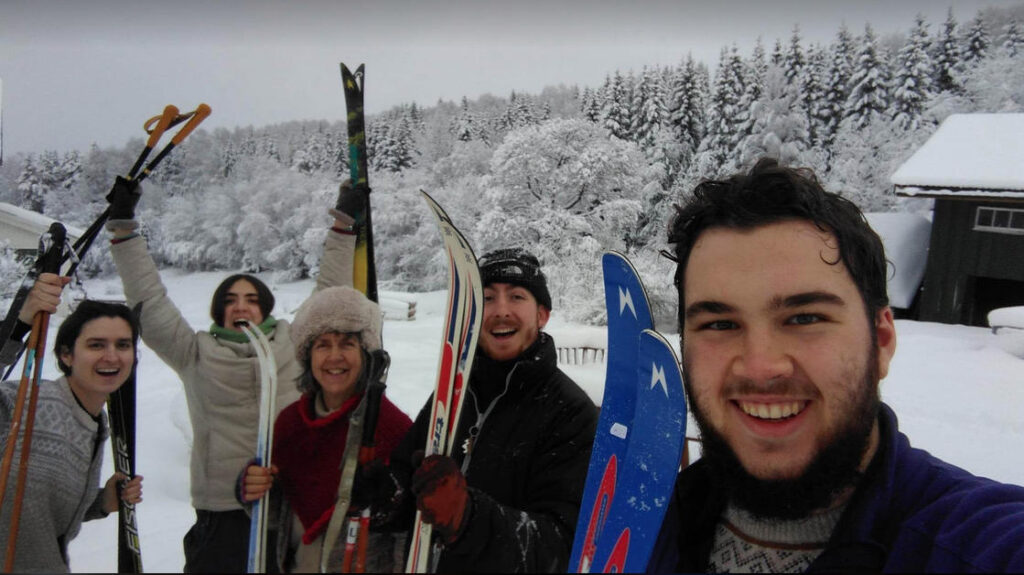 Ingen arrangement funnet!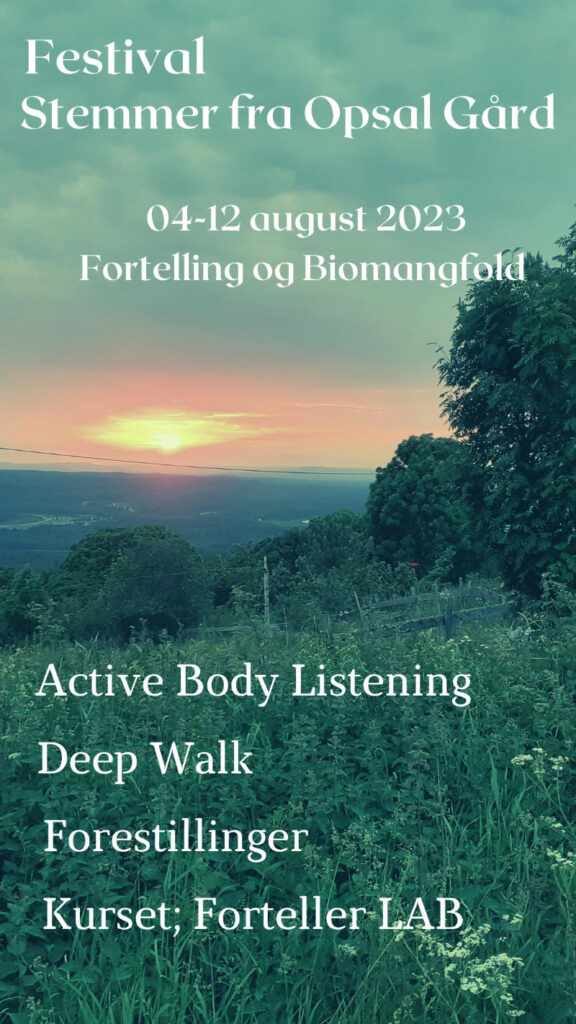 Festival;
Stemmer fra Opsal Gard 4th-12th august 2023
Festivalprogram
Kurset; FortellerLAB
Påmelding

Bli med på Festivalen: Stemmer fra Opsal Gård. Sammen utforsker vi biologisk mangfold, rewilding og historiefortelling. I forbindelse med festivalen holdes det også et 9 dagers kurs i Fortelling og Biomangfold. Hvordan snakke eller danse den mer-enn-menneskelige verden?

En super gjeng med erfarne historiefortellere, musikere og dansere leder uken. Laboratoriet er rettet mot de under 40 for å inspirere unge kunstnere, aktivister og de som er opptatt av biologisk mangfold til å utvikle bærekraftig ARTivism.

Vi inkluderer også biologer og vil kartlegge gården på en vitenskapelig måte for å skape autentiske stemmer for det rike artsmangfoldet som bor og vokser her på Opsal.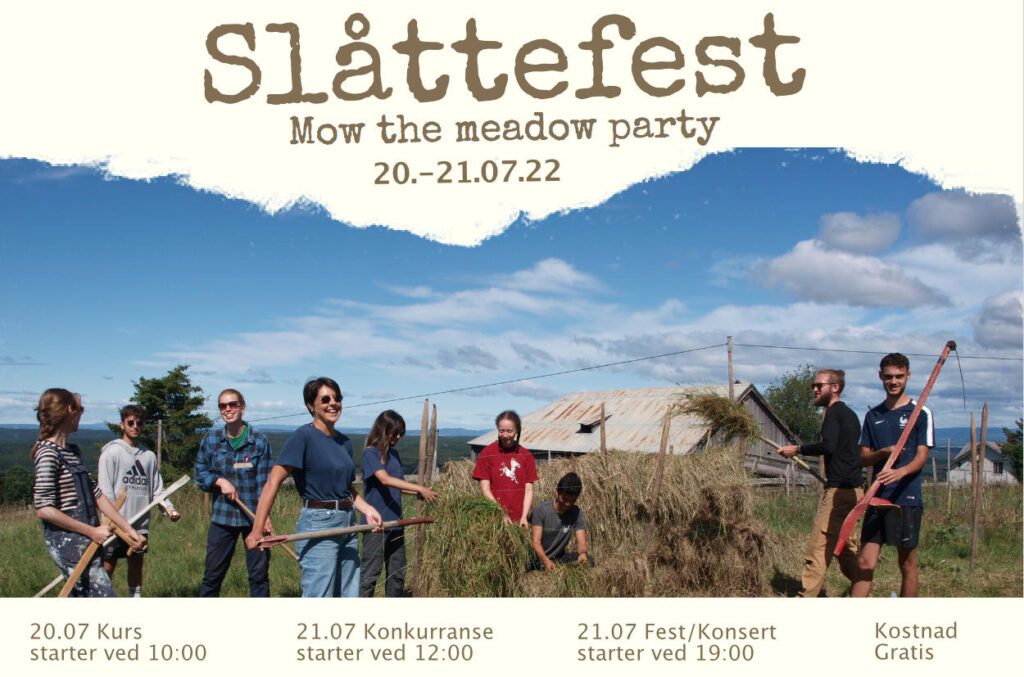 Den tidligere storgården, Opsal Gard på Tangen, har en historie som går langt tilbake i tid.

Men de siste 50 årene har gården stått mer eller mindre ubebodd.

Nå planlegges det en besøksgård her med søkelys på det levende biomangfold.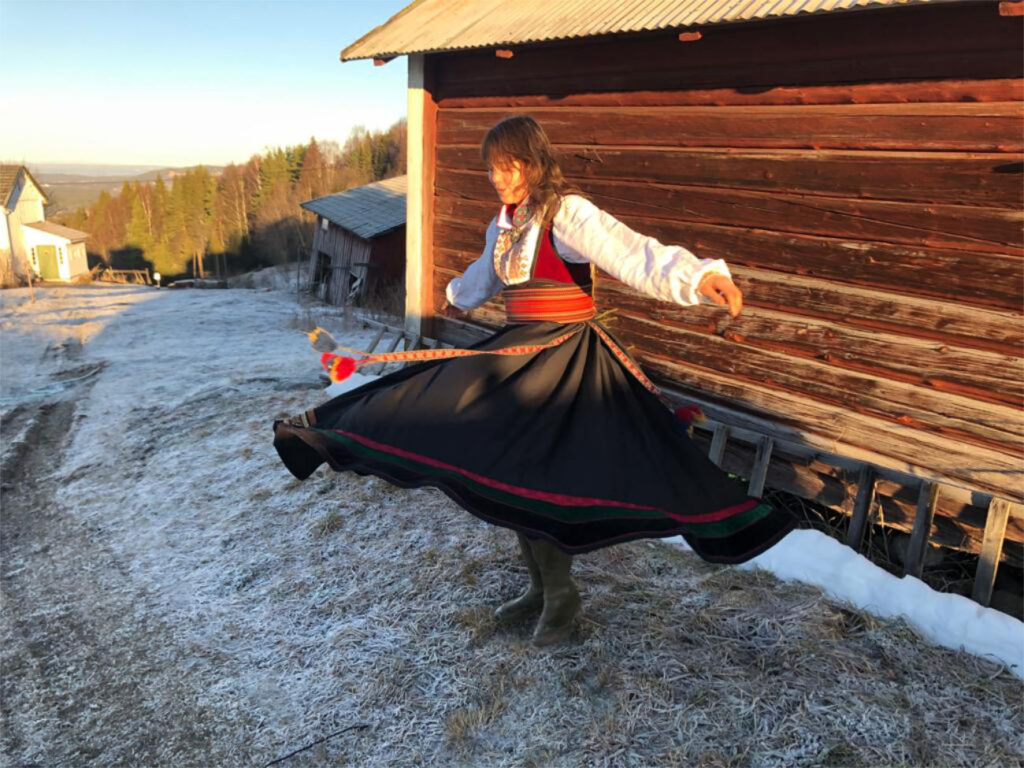 På Opsal Gard skal man kunne oppleve eng og skog, dyr og insektliv i en atmosfære med historisk preg. Fortelling og kurs flettes sammen med arbeid og opplevelse i felleskap på gården. Vi mennesker er en del av mangfoldet og vil bidra gjennom generativt jordbruk.

Fjøs er åpne, og dyrene bestemmer om de vil være inne eller ute. De vandrer gjennom skog og mark med minimum inngjerding. Med slåtteeng og mindre maskinelt inngrep bidrar plantene til mangfoldighet i omgivelsene og dermed til rikere insektliv som igjen bidrar til større fugleliv!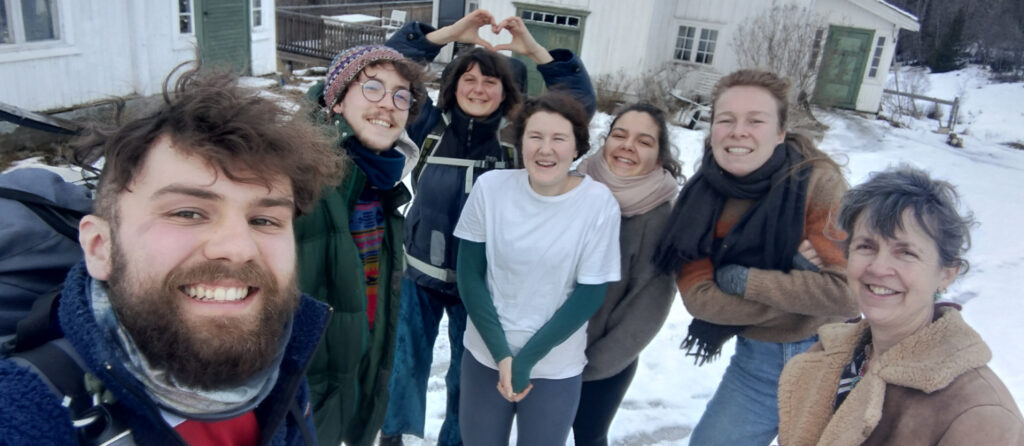 WWOOFING – would you like to volunteer here?
This is a new project on a very old farm. We are talking about a pioneering project! The focus is rewilding and biodiversity. While we are also wanting to grow our own food, the well-being of the forest and other wild and domestic creatures is also super important.
The activities will vary a lot! We will be moving the cows, making fences and compost, planting trees and wooding for next winter, harvesting herbs berries and vegetables. We are planning a walled garden, a forest garden with 'fedges', a mix of a hedge and a fence, and we will be organically restoring the house and barn..
This year, 2022, we will also have a range of courses which include herbal walks, organic building, storytelling in nature, seed sharing, carbon capture in regenerative agriculture and introduction to Permaculture.

continue reading here