Veibeskrivelse

Med bil;
Bruk veibeskrivelsen i kartet til høyre for kjøreruten for den retningen du kommer fra.
Med tog;
Om du kommer med tog, går du av på Tangen Stasjon. Derfra er det et stykke å gå opp til gården.

Vi kan hente noen fra stasjonen og prøver at alle kan sitte på med noen – det er en ca. 10 minutters kjøretur.

Om det ikke er mulig kan man kontakte Espa Tangen Taxisentralen 90172210. Ring gjerne dagen før og helst at man kjøre mellom 9 og 13. Det vil koste omtrent 300,- pluss minus, sier de.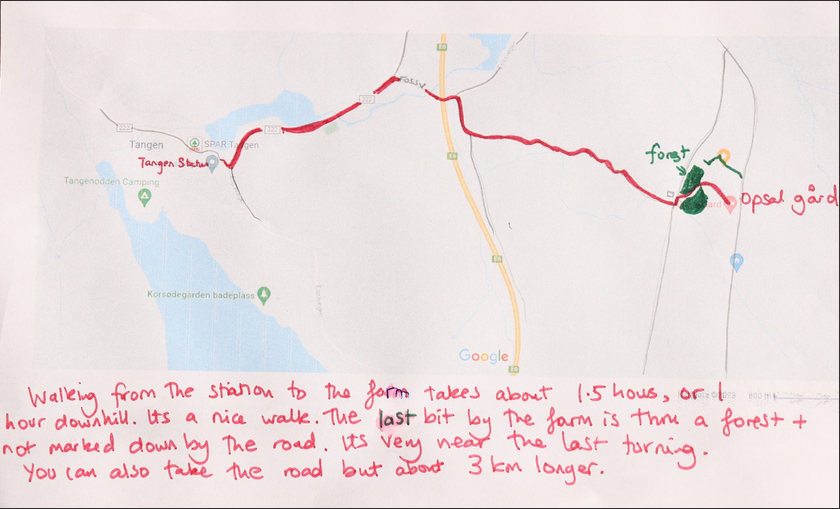 Walking from the station to the farm takes about 1,5 hours, or I hour downhill. It´s a nice walk. The last bit by the farm is thru a forest + not marked down by the road. Its very hear the last turning. You can also take the road but about 3km longer.