The Natural Storyteller av Georgiana Keable har vunnet to internasjonalepriser. Du kan kjøpe den på Amazon eller hos forlaget Hawthorn Press, eller som lydbok fra Storytel eller Audible
48 stories from across the world, arranged into chapters as follows: Story Heart; Story Mind; Story Tree; Story Animal; Story Bird; Story Earth; Story Water; Story Weather; The First Party.
Extras: Myths from the Land of You – creating a new story from your own life. Riddles, story maps, story skeletons, songlines, quizzes, planting a tree, wildlife tracking, making a story party – some of the activities included in the book that play with and reinforce the art of storytelling.
For teachers and parents: Story Sources – the background and origin of the stories; Using the Story – how each story can work in your local area and with your children.
The Natural Storyteller is full of dynamic story seeds.

When you open the book and read a story seed, you plant it in yourself, unleashing courage, creativity and love of nature. True stories of environmental heroines and heroes, botanical tales of living trees.

Stories gleaned from the treasures of world traditions, but re-visioned for today's child and told with great energy and panache.

Adventures between birds, animals and people. Fairytales from the forest and true tales of sea, earth and sky. Some so good readers will retell them at once.

Shared at bedtime or around the campfire under the stars, these stories inspire wonder and service for Mother Earth.

Here is a handbook for the natural storyteller, with story maps, brain-teasing riddles, story skeletons and adventures to make a tale your own; a vibrant invitation to embrace a world of stories all about nature, animals and plants – and our relationship with them.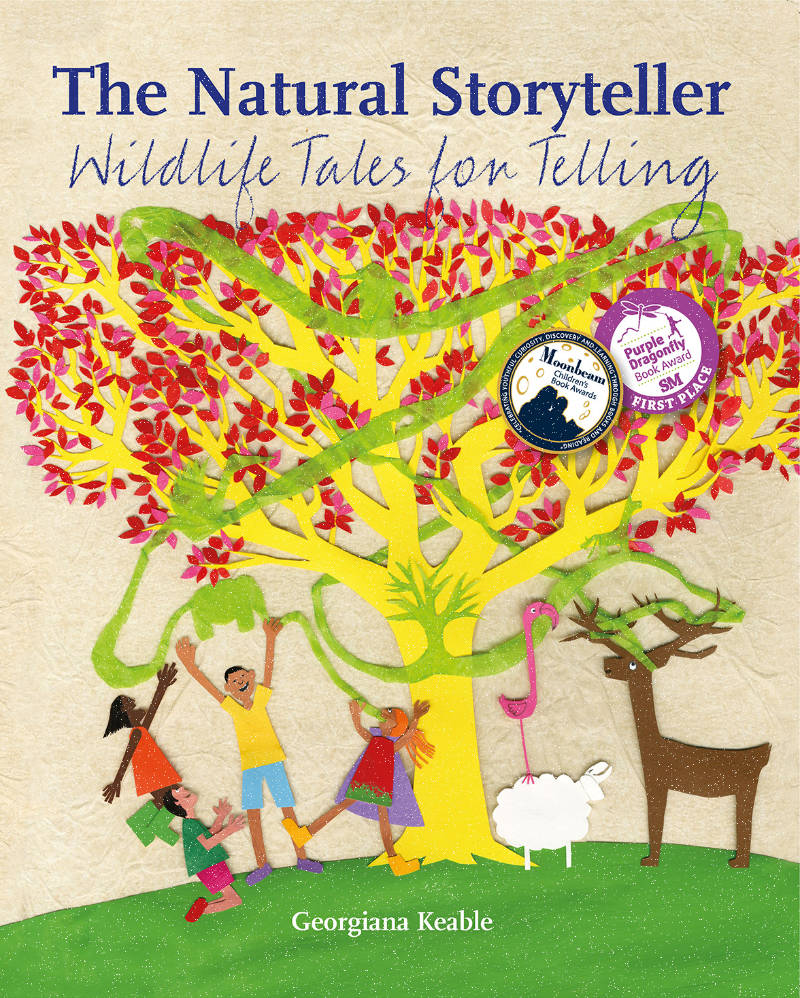 'The book «The Natural Storyteller» is life affirming. All of its stories are about taking delight in creation. It is a journey into storytelling as well as story.'
—Hugh Lupton, award-winning Storyteller